Bio | Blurb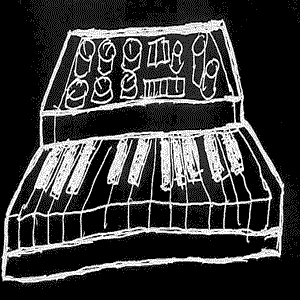 NerveJam exists as one thread of the existence of the same host entity which is also known as MachineBeat Music, q292u web development, and various others. In other words, we're all the same person.
You can blame a University (actually Polytechnic) course in the eighties called "Real-Time Programming" which introduced the concepts of multi-tasking and multi-threading for this. NerveJam (me) took this too far by applying it to life in general and ran into various complications because of it..
NerveJam started off in the eighties – let's call this V1.00. Or even NerveJam Beta.., using real analog and digital gear. Examples of this include: Yamaha CS5, Boss DR-55, Casio VL-1, Yamaha PSS-480, and a REALISTIC (Tandy) BBD echo machine. There was also a later version which used Atari ST and tracker programs (v1.5?) – the less said about that, the better..
Later, much later, the current version of NerveJam re-emerged, via a now-dead website called Electromancer.Com. This version of NerveJam (lets call it V2.00), was entirely virtual, using sequencer (FL STUDIO), VST instruments (eg Cheeze Machine, Superwave, CamelSpace). In the background, though, the hardware side was still there.. Many Korgs (M500, Mini 700, microKorg), Boss DR-55s, and others..
Anyway, NerveJam (v2.0) has so far put together three albums: MachineMusic (Electromancer era), Evolution (some electromancer era), and Phase 3.
Evolution was conceived as a "band" album, ie parts for drums, bass, synths, guitars – even though NerveJam was still just one person, albeit with multiple personalities.
For some reason, it turned out much darker than the earlier and later stuff.
[pagetree expand=0 show_controls=0 only_subpages=1 child_of=1]
---
Releases:
iTunes: